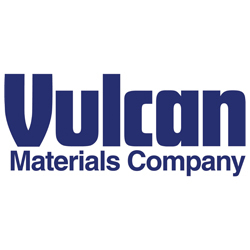 CDL Truck Driver-Ready-Mix 
Sorry, this job has expired.
San Antonio, TX
Build Your Career. Build America's Future.
Vulcan Materials Company is the nation's largest producer of construction aggregates and a major producer of aggregates-based construction materials including asphalt and ready-mixed concrete. When you join Vulcan, it's more than starting an exciting career – you get to make a difference for millions of people every day across the country. 
Overview of What You'll Do: 
Provide exemplary customer service by safely and efficiently transporting ready-mix concrete products from batch plants to customer job sites and unloading per customer specifications. Maintain proper slump (water content) of ready mix concrete. Inspect, service, and clean concrete mixer truck. Reasonable accommodations may be made to enable individuals with disabilities to perform the essential functions.
What You'll Like About Us:
• Medical, Dental, Vision programs, plus much more.
• Paid vacation, personal floating days, and paid holidays.
• 401(k) with company match and contribution.
• Our people share a competitive drive for excellence, in an environment of trust, teamwork, open-mindedness, and communication. 
• Industry leader in health and safety standards
• We are committed to creating a safe work environment and protecting all employees and customers.
• What sets us apart is the work we do impact daily lives – and every employee contributes. Our aggregates produced are used to build roads, schools, hospitals, airports, and housing throughout the United States. 
• We see our development programs and helping our employees meet their goals, as a key part of our business.
What You'll Do: 
Delivery of Ready Mix Concrete Products:
• Work closely with dispatch, maintenance, and plant management to facilitate the flow of information required to provide good customer service.
• Receive delivery ticket and follow instructions as directed
• Position truck under batch plant to be loaded by Batch Plant Operator/Plant Manager
• Operate truck to receive a load and evaluate slumps
• Maneuver truck on job site including attaching chutes to discharge material 
• Complete all forms, reports, tickets, and required paperwork.
Vehicle Maintenance: 
• Perform thorough pre-trip and post-trip inspections; document and report vehicle condition at beginning and end of each shift
• Check all vehicle fluid levels daily and add fluids if necessary
• Clean the outside of the vehicle and chutes to ensure the absence of concrete build-up at the end of each shift
• May assist mechanics in vehicle repair and change tires as necessary
Other: 
• Maintain daily reports as required by DOT and Company regulations
• Prioritize safety throughout the operation in accordance with MSHA and Vulcan standards. 
• Operates ready-mix truck in accordance with all federal, state, and Vulcan regulations. 
• May be required to operate front end loader to feed ready mix plant and move material as needed
• Assist in maintenance and upkeep of yard, plant, and office
Skills You'll Need:
Knowledge, Skills and Abilities:
• Must have sufficient level of education to understand oral and written instructions of a technical nature relating to products and vehicles
• Must have excellent driving skills and the ability to maintain satisfactory customer and public relations in performance of duties
• Knowledge of general principles and practices of operating and servicing ready-mix trucks is preferred
• Must be able to work outside in all types of weather conditions and tolerate being exposed to loud noises
• Must be able to speak, read, and have a working knowledge of the English language
• Perform physical activities such as climbing a ladder to inspect loads of ready mix concrete, hanging mixer chutes, and lifting up to 50 pounds.
• Experience with Department of Transportation rules and regulations is preferred
Other Requirements:
• Must have a clean and safe driving record 
• Must possess a commercial driver's license (CDL A or B) and have a valid DOT physical or the ability to get one
• Must be willing to work overtime and extended hours depending on customer and company demands 
Vulcan Materials Company is committed to employing a diverse workforce. You will receive consideration without regard to race, color, religion, sex, national origin, age, sexual orientation, gender identity, gender expression, veteran status, or disability. You also have the right to be free from discrimination for medical needs arising from pregnancy, childbirth, or related medical conditions. 
70284175