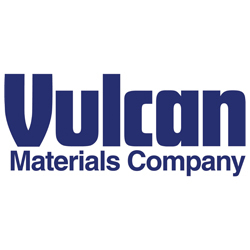 Vulcan Materials
Heavy Equipment Operator
Sorry, this job has expired.
Santo, TX
Build Your Career. Build America's Future.
Hiring for our Weatherford Plant!
Vulcan Materials Company is the nation's largest producer of construction aggregates
and a major producer of aggregates-based construction materials including asphalt and
ready-mixed concrete. When you join Vulcan, it's more than starting an exciting career –
you get to make a difference for millions of people every day across the country.
Overview of what you will do:
Primary duties of heavy equipment operation include safely operating off-highway
equipment; off-road trucks to perform various tasks and off-road mobile equipment such
as shipping loaders, pit loaders, dozers, graders, excavators, rock breaker, drag line,
crane, etc. Travel to other facilities may be required. Reasonable accommodations may
be made to enable individuals with disabilities to perform the essential functions.
What You'll Do: 
Operate Heavy Equipment:
● Safely operate off-highway equipment to transport raw materials and/or finished
products throughout the facility in a safe and efficient manner
● Employee is expected to operate equipment unit with a high degree of
competence, skill, and proficiency
● Report unsafe mechanical conditions to shop foreman and supervisor
● Maintain good housekeeping practices on equipment
● Train new equipment operators on the equipment unit they are qualified to operate
● Perform thorough pre-trip and post-trip inspections and accurately completing daily
mobile equipment reports and other relevant documentation
● Take an active role in prioritizing safety throughout the operation for yourself and
others at all times in accordance with MSHA and Vulcan standards
● Maintain equipment performance by checking vehicle fluid levels and adding
correct fluids as necessary
● Assisting with equipment routine preventative maintenance
● Monitor the plant and operations and report any necessary maintenance or
adjustments that may be required to ensure safety
● Assist with equipment routing preventative maintenance
● Other duties as assigned
Skills You'll Need:
Knowledge, Skills and Abilities:
● High School Diploma/GED or an equivalent combination of training and work
experience.
● Previous experience using a haul truck, loader, or dozer preferred
● Knowledge of general principles and practices of operating and servicing heavy
construction equipment is preferred
● Must be willing to work overtime and extended hours depending on customer and
company demands 
● Must be willing to work outdoors and exposed to varying and/or extreme weather
conditions
● May work in high and/or precarious places or cramped work space that requires
getting into awkward positions
● Must be able to stand, walk, or sit for extended periods of time; grip, climb, reach,
shovel, squat, crawl, or pull, push, as well as, bend and lift 45 pounds
What You'll Like About Us:
● Medical, Dental, Vision programs, plus much more starting day one!
● Paid vacation, personal floating days, and paid holidays.
● 401(k) with company match and contribution.
● Our people share a competitive drive for excellence, in an environment of trust,
teamwork, open-mindedness, and communication.
● Industry leader in health and safety standards
● We are committed to creating a safe work environment and protecting all
employees and customers.
● What sets us apart is the work we do impact daily lives – and every employee
contributes. Our aggregates produced are used to build roads, schools, hospitals,
airports, and housing throughout the United States.
● We see our development programs and helping our employees meet their goals,
as a key part of our business.
98053830
98053830